Visa Interview training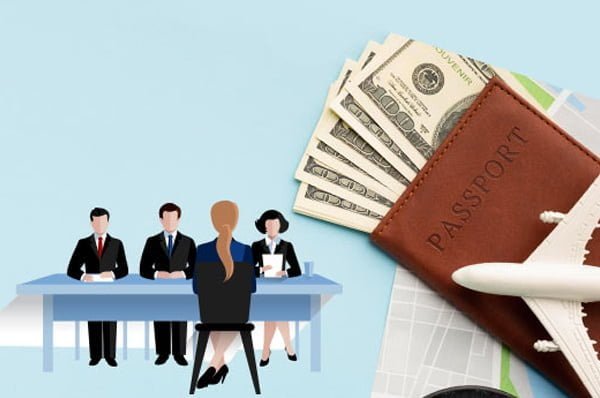 There is no shortcut to passing your visa interview as an international student applying for a student visa. A successful visa interview requires preparation, just like with your university application and the other parts of the visa application process. To prepare, you can practice answering your visa interview questions.
If studying abroad is your goal, then preparing for student visa interview questions and answers will give you the best chance of securing a spot at a college or university abroad.
What to Expect During Your Visa Interview
Our guide provides a list of possible student visa interview questions with answers, covering the most common visa interview questions you can expect at your embassy or consulate.
Common Types of Interview Questions
Visa interview questions are designed to show why you will be traveling to that country and establish your status as a legitimate student. Be prepared to answer specific, personal visa interview questions from your interviewer about your reasons for attending college or university abroad. Before your interview, you can study examples of visa questions for students in advance so you can prepare effectively.
There are five categories most visa interview questions will be based on:
• Study plans
• University choice
• Academic capability
• Financial status
• Post-graduation plans
Let us take a look at student visa interview questions and answers for each category.