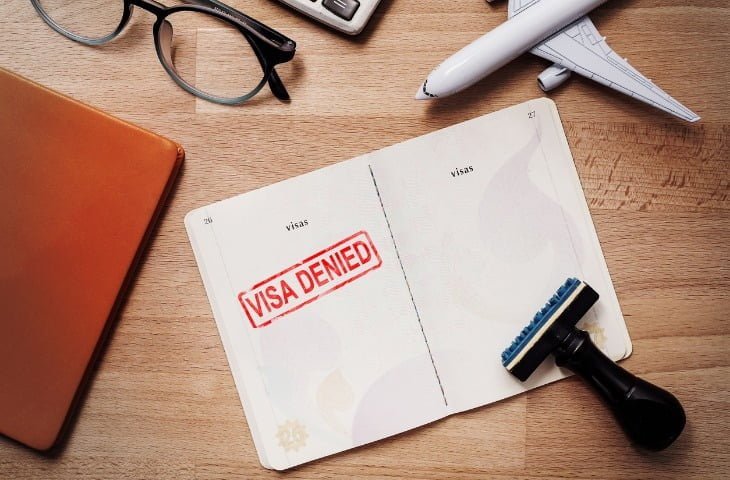 The student communities in the contemporary world seem to be exceedingly influential because of their new-fangled ideas and ingenuity. The momentum in them gears up to flinch on a voyage round the world predominantly to the United Kingdom, in pursuance of higher education and scope to climb up and get deep rooted in their professional arena.
In the recent trends the youngsters to a greater extent, intend to embark on a money-spinning business at their dream destinations and hence their limited knowledge on immigration lands them at an unfortunate spot of visa rejection. Nevertheless, as an International student residing in various regions of the planet, you ought to choose a UK student visa.
The British High Commission is the pivotal point in the entire application process from verifying the details of an application to approving a visa. As an endorsing authority, after careful consideration on all parameters in line with the existing immigration rules, it may reject your visa on the following grounds:
Incorrect information and incomplete application forms
The applicants have to comply with the visa regulations and are supposed to fill all the questions given in the visa form as per the category of the application. If any question is left blank without clear reasoning, it indicates lack of understanding of the question. It also indicates concealing of certain information which the High Commission could possibly have in their records. The online application forms are designed in such a way that the embassy is able to gather all pertinent information and then conclude the application. It is always advisable to pull out old records for double checking any information and then one should proceed with the online submission. In case of doubts or clarifications it is important to consult an Immigration expert who understands the requirements and also guides you how to avoid a refusal.
Applying for an incorrect visa category
The British High Commission is stringent in checking the eligibility criteria of students. Your documents should match with the details mentioned in the application form for the visa category you have applied for, you should avoid putting any documents which could create confusion or discrepancy in your application. It is worth speaking once to an Immigration expert who can aware you and explain which category of visa is the most suitable for you. An applicant should be aware of the correct category of visa application in order to avoid a rejection and losing the visa application fee upon refusal. It is advisable to be cautious and make sure that you have provided everything to support your application.
Failure to meet financial prerequisites
The UKVI guidelines emphasize on submitting the evidence to prove that the applicant has sufficient funds to meet all the expenses with regard to their intended visit and stay in the UK. It does not mean necessarily bank balance but the capacity for affordability to take a trip to the UK, failing which you would face a negative outcome. Typically, every category will have a different financial requirement to be shown and the duration for which the money has been kept is also essential for a successful visa application. The UKVI has also laid down rules for the acceptable banks which are approved for a student visa application. Often students meet with the financial requirement, but they tend to miss a few steps when they are submitting financial documents such as correct format of the letter from banks and statements issued by bank.
Violation of visa conditions on previous visit or adverse immigration history in the recent 10 years for any country
Violating any visa condition is the indication of the individual's betrayal action over the immigration law and rules. For instance, you may have overstayed beyond your visa duration or undertaken a job when your visa did not permit you to. If it is found that an individual has not been in compliance with immigration procedures of the UK government, the home office will certainly decline your visa as you violated the rules and frustrated the visa conditions. The UKVI will provide you with the notice of refusal outlining the reasons and their findings as to why the visa is being refused.
Rejection based on non- disclosure of criminal records
It is crucial that you specify the complete and correct information about your past convictions while applying for a UK visa. It could either be a civil offence or a criminal this also includes any FIR, pending case awaiting judgment or a case which has been closed also need to be disclosed. If you have not furnished the relevant details, it will be considered as deception, fraudulence and dishonesty in approaching the Home Office which leads not only to the denial of visa but also to a ban of ten years to enter into the United Kingdom.
In our experience we have dealt with various country ban cases and have appealed to the Home Office on various grounds and have successfully overturned the assessing officer's decision in certain genuine cases. In our professional journey, having met clients globally, we have experienced that due to innocent mistakes or intentional concealing of background, the repercussions of a denial has been one of the hardest hit and crushing ones dream to enter the UK, hence on boarding an Immigration expert is most wise decision you can make for a hassle free application.
To reiterate, the factors as illustrated above were only few among the top reasons as to why many applications got refused. There are still more in the list, the immigration professionals will throw light on those facts once you choose to on board them for a seamless and successful experience.
How Irish Expert can help you?
We, at Irish Expert will attend to your needs and take care of all the aspects of your visa processing from start to end. With the technical support of our immigration specialists, you would obtain your visa with a single attempt successfully. If you wish to check your eligibility, you can register your details with us and let us know take you forward from there for an exciting journey to the United Kingdom.